Our team consists of consultants with international experience, high degree of social competence, multi-lingual knowledge and excellent educational background in Computer Science and/or Economy.
We provide our customers with consulting services in multiple languages: Chinese, German, English, French, Indian-Malayalam, Slovak, Spanish, Polish, Swedish, Bulgarian, Finnish, Turkish, Rumanian, Czech, Hungarian, Korean and many more. We provide diverse expertise not only for manufacturing, commercial and service enterprises from various industries, but also for different departments of public administration.
Our project managers and consultants are committed to the fulfillment of customers' requirements with prompt, high quality solutions in compliance with our project management methodology. Our managers supervise the implementation of projects and systematically instruct the personal development of our employees into highly accomplished consultants.
Together,  a group of people can make better decisions than an  individual.1) Bearing this in mind, we have developed a strong culture of teamwork which enables us to efficiently provide the best solutions for our customers. An additional advantage of this is that several consultants are well-informed about a single customer's requirements, ensuring that there is a contact person available for the customer at any time.
1)See for instance "The Wisdom of crowds. Why the Many are smarter than the few." James Surowiecki, 2004.
Founder and CEO of HCM ADVICE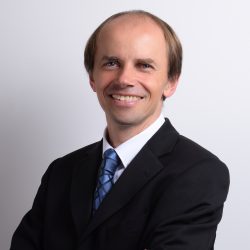 Ing. Mag. Michael Berthold
Michael Berthold is the founder and visionary leader of HCM ADVICE. He has many years of experience in SAP Human Capital Management (HCM) consulting, as Head of Human Resource Management as well as in classic management consulting (e.g. company restructuring, cost-cutting, process optimization and coaching). In addition, he held positions as interim manager, both in the branch of production and distribution of consumer goods as well as for IT companies. He also holds many years of experience working in M&A/Corporate Finance.
Our motto: "We generate satisfied customers who enjoy working with us. To ensure it stays that way, we give our best effort every day."