The quality of your SAP Human Capital Management (Cloud or OnPremise) implementation is directly related to the technical and professional expertise of your SAP HCM consultant. The quality of your implementation determines the simplicity of data evaluation as well as the working efficiency and work load of your executives and HR staff. In addition, a quality solution creates a more user friendly environment, reduces the error rate and lowers future costs for adaptations of your SAP HCM system.
We distinguish between two different methods in the SAP HCM implementation:
Straight-forward  implementation
Prototyping process implementation
The difference between straight-forward implementation and prototyping process implementation lies in the design phase. While in straight-forward implementation, we invest much energy in the detailed conceptual design of the solution, during prototyping process, we quickly achieve a working prototype, which is then refined in several cycles in close cooperation with our customers.
Both procedures pass the following phases: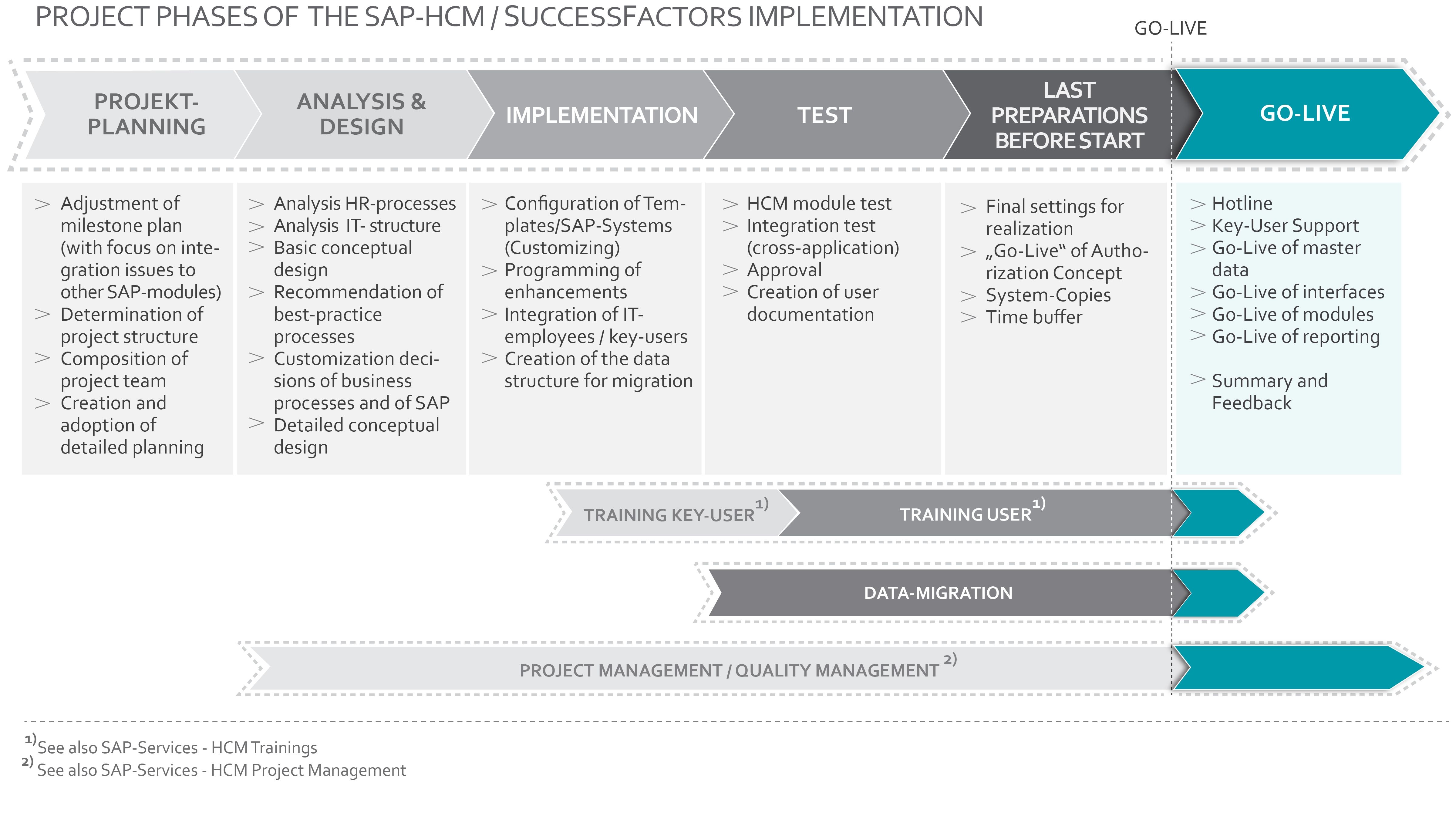 In addition, the prototyping process implementation, moving through the phases analysis & design, implementation and test, runs through the following cycle:
During the prototyping process, due to earlier contact with the SAP system, the customer will quickly attune to the processes and procedures of the system while the system can be adapted perfectly to the specific customer needs.
As a consulting company specializing purely in SAP Human Capital Management, we implement all components of the SAP-HCM Module, whether in Cloud or OnPremise, as well as their interfaces to other systems.
Supported by SAP HCM, we at HCM ADVICE transfer your human resources management and development activities into highly efficient, harmonized digitalized processes. It is our aim to deliver an outstanding, high quality implementation of your SAP HCM workforce process management and talent management solution.