Business Run 2023
We were part of it!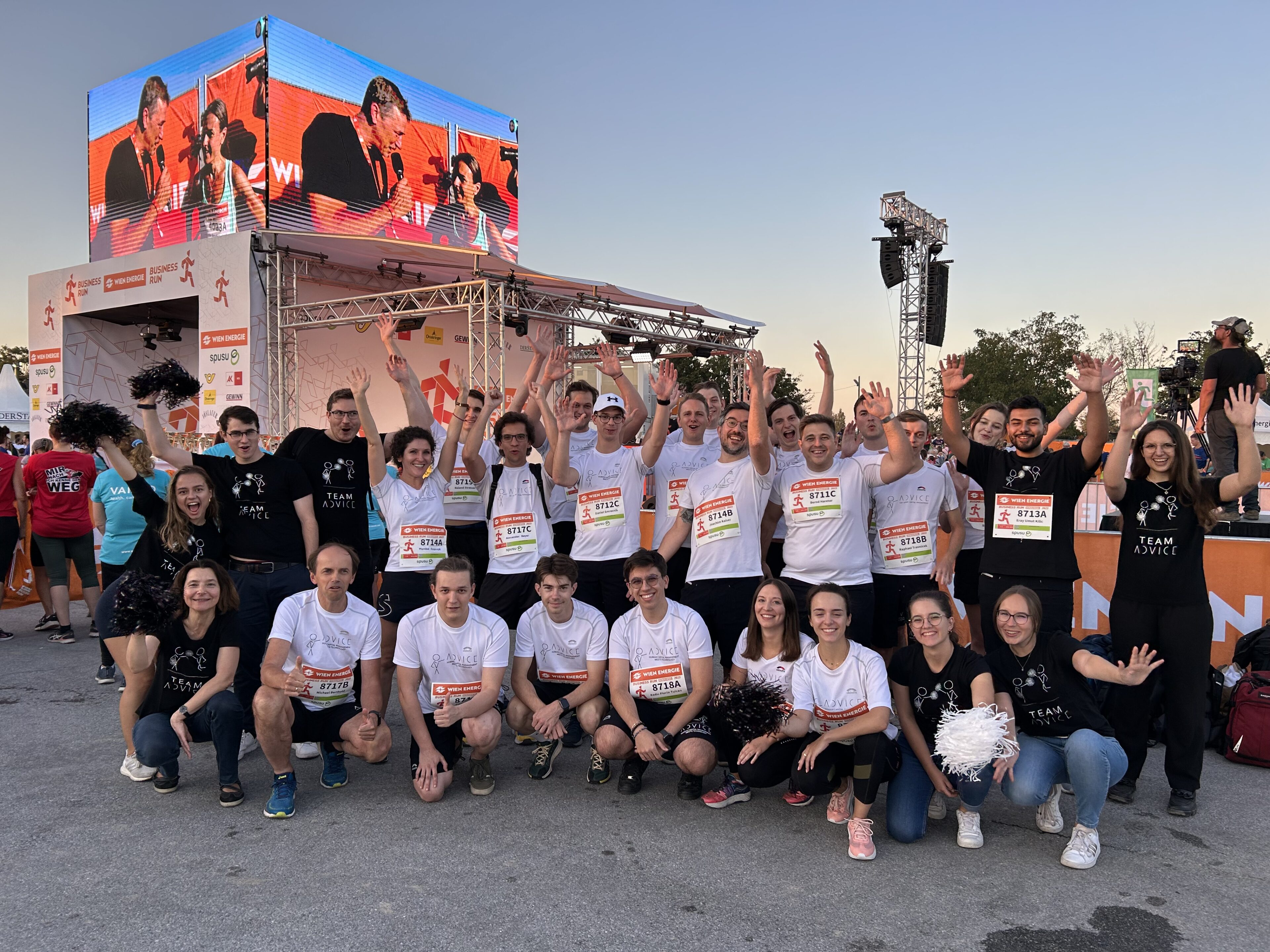 The Vienna Business Run has once again shown: HCM ADVICE has a strong team – both on and off the running track. We are proud that so many took up the challenge and contributed to our exceptional corporate spirit.
HCM ADVICE is winner of the SAP Race2Revenue 2022 in the category Human Experience Management (HXM)!
We are very happy about the award!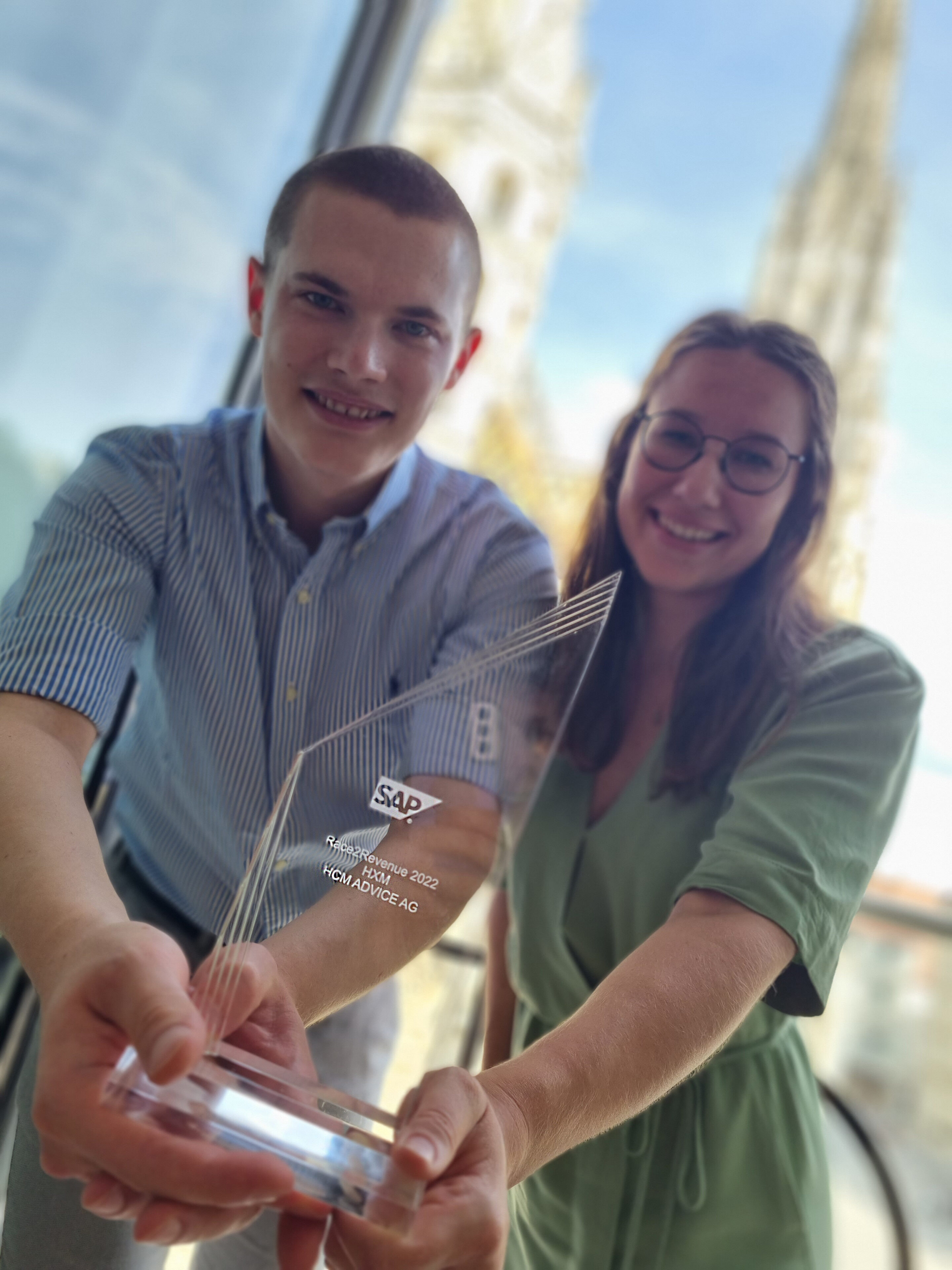 Successful Go-Lives in China
SAP Payroll and Time Management implemented at ENGEL Machinery
Our customer ENGEL Machinery (Shanghai, Changzhou) Co., Ltd. was looking for a solution which enables them to efficiently manage all payroll-related tasks as well as to easy record and analyze working time. They found what they were looking for in SAP Payroll and SAP Time Management. We are very pleased that we were able to successfully implement the project together with our customer.
The implementation of the SAP Payroll module began on August 1, 2021, and concluded on February 1, 2022, with a duration of 7 months. Following this successful implementation, the company proceeded to implement the SAP Time Management module. This phase of the project started on August 1, 2022, and was completed on June 1, 2023, with a duration of 10 months.
The projects were implemented without any difficulties, and we were able to adapt the solutions perfectly to ENGEL Machinery's requirements. With SAP Payroll and SAP Time Management, ENGEL Machinery was able to increase the efficiency and accuracy of its processes.
Company Alignment in Hinterstoder
A weekend full of team building.
One weekend – many colleagues – lots of interesting input, fun and adventure. That's how our Company Alignment in Hinterstoder can be summarized. We used the time to strengthen our team bond and to learn more about the company and its vision for the future. Thanks to everyone for the great time!
That was the SAP NOW in Zurich!
Two days packed full of interesting discussions.
It was our great pleasure to have participated as a Gold Partner! Our special thanks go to our customer KISTLER, who provided a look back at the years since the implementation of SAP SuccessFactors with us.
Out now: SIMPLERIX quick
*

apply

Our app for SuccessFactors Recruiting
Are you struggling to attract top talents for your company due to a complicated application process? Then check out our SIMPLERIX quick*apply app for SuccessFactors Recruiting! One-click applications – without tedious registration and password entry – are now possible. Get more information here on our website or contact us without obligation!
SAP HCM for SAP S/4HANA (H4S4)
Many customers are faced with the decision...
The maintenance period for the SAP Business Suite 7 (ECC) and the previous SAP ERP HCM system as an On-Premise solution ends on 31.12.2027 (extended maintenance period until 31.12.2030 subject to corresponding fees). Human Experience Management (HXM) solutions in the Cloud, such as SAP SuccessFactors Suite, offer numerous advantages, such as reduced costs, greater flexibility, and an improved employee experience. But what about the customers who already use an SAP ERP Human Capital Management solution and wish to continue doing so, or who are not yet ready to completely move to the Cloud? Should they continue to invest in On-Premise solutions that have an expiration date, or should they plan long-term and switch to SAP SuccessFactors? Since the new release of SAP Human Capital Management for SAP S/4HANA (H4S4) many customers are facing decisions concerning the direction of their future investments.
What is SAP Human Capital Management for SAP S/4HANA?
SAP HCM for SAP S/4HANA is a successor solution for SAP ERP HCM and has been available since Q4 2022. Customers can choose between two variants of the new SAP HCM for SAP S/4HANA solution: On-Premise or Private Cloud Edition.
On-Premise
The On-Premise Edition supports the known solutions for human resource management, such as, for example, personnel administration, organizational management, employer benefits, corporate compensation management, personnel cost planning and simulation, MSS; solutions for talent management, such as, for example, SAP Learning Solution, SAP E-Recruiting, Talent Management, and Talent Development, solutions for time accounting, such as time management, shift planning, worktime entry (CATS), and public sector, such as, for example, budget planning and management, job management, and resource planning.
However, some of the functions are no longer part of the solution, including: in the area of human resource management: Employee Interaction Center, Shared Service Framework for HCM Integration, HCM P&F with Adobe forms, Manager's Desktop, Workforce Viewer, cPA-CM-CP); in the area of Talent Management: Recruiting, Compensation Management (PA-CM), evaluation systems, career and successor planning, development plans, training courses, and event management.
Private Cloud Edition
The Private Cloud Edition includes solutions for Personnel Management (incl. ESS/MSS), such as, for example, employee management, global task management, management of the organizational structure, job management, service management, work plan management, and absence management. Solutions for time entry (incl. ESS/MSS), such as:  Work plan management, absence ­management, time entry for employees, time accounting, personnel resource planning, as well as solutions for Wage and Salary Accounting (incl. ESS).
Talent Management incl. Learning and Recruiting, as well as Travel Management (FI-TV) are not included in the solution.
All SAP HCM functions that are not named here and were previously available in the On-Premise and Private Cloud Edition are alternatively available via SAP SuccessFactors.
Why is this such an important topic right now?
According to SAP, SAP ERP HCM Suite will only be maintained until 2027. After that, system maintenance can be extended for a maximum of three years (until 2030) for an additional charge. Furthermore, all customers who have already been using an S/4HANA Compatibility Pack (HCM) for some time should make the switch by the end of 2025, as the system will no longer be supported after that. Switching to the new On-Premise transitional solution or to the Cloud is therefore unavoidable.
Facts about SAP Human Capital Management for SAP S/4HANA
On price list / available since Q4 2022
Maintenance until at least 31.12.2040
Must be operated on an SAP HANA database
Can be operated as an integrated SAP landscape with S/4HANA or as "H4S4" stand-alone system
Migration tools & services (ALE interface to SAP S/4HANA) are provided by SAP
Functions from SAP ERP HCM will largely be retained (see above)
License/contract conversion with SAP necessary
Options for your SAP HXM Landscape:
Currently, most customers are within one of the four scenarios displayed on the left. The time period beyond 01.01.2028 gives rise to a system landscape consisting of an S/4HANA system (for the ERP area), SAP HCM for S/4HANA (integrated / stand-alone) and potentially SAP SuccessFactors as an enhancement, for example for a talent hybrid or even a core hybrid approach. You must migrate to "H4S4" between now and 31.12.2027.
If you are currently faced with making a decision on how your SAP HCM landscape should look in the future, and which solution would make the best economic sense for you, please do not hesitate to contact us. We will be happy to discuss your current situation in a joint consultation and develop a made-to-measure solution approach together with you.
We look forward to you contacting us!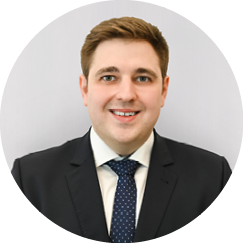 Bernd Hareter
Managing Consultant
M: +43 676 301 0131
bernd.hareter@hcm-advice.com
EWB and HCM ADVICE
A successful cooperation
Want to know what cooperation looks like during the implementation of SAP SuccessFactors? Our customer, Energie Wasser Bern, tells us what they were looking for in an implementation partner for SuccessFactors Learning and why they chose us. Learn more in the new video!
Thanks to EWB for the great feedback and the excellent teamwork!
SIMPLERIX from HCM ADVICE
Now Available on SAP® Store
By integrating with SAP® SuccessFactors® Employee Central, the SIMPLERIX app from HCM ADVICE helps customers to simplify management of their organizational structure.
Vienna — 23.04.2021 — HCM ADVICE today announced that its SIMPLERIX app is now available on SAP® Store. SIMPLERIX integrates with SAP® SuccessFactors® Employee Central to help customers simplify management of their organizational structure.
SIMPLERIX is designed for businesses that already use or are about to implement SAP SuccessFactors Employee Central. The application helps reduce the time spent on master data maintenance by efficiently managing departments and positions. With SIMPLERIX, manual, time-consuming and error-prone changes to the organizational structure are a thing of the past. Now, businesses can move entire departments, positions and employees simply by dragging and dropping. In doing so, they not only move individual units, but they can also change the cost centers based on the inheritance logic for positions and employees automatically.
With SIMPLERIX, the maintenance of an organizational structure has never been so easy!
SIMPLERIX offers:
> Clear visualization of departments, positions and employees
> Time savings thanks to simple reorganization using drag and drop
> Clarity and structure via inheritance of cost centers to departments, positions and subsequently employees
> Flexibility through the use of further attributes for inheritance, such as divisions and business units
> Data security since data remain exclusively in SAP SuccessFactors Employee Central, thus avoiding separate data storage
> Simple access by calling up the app directly from SAP SuccessFactors Employee Central, as well as checking permission roles with the SAP solution
> Streamlined and simple operation based on a user-friendly web interface in the familiar environment (SAPUI5) as SAP SuccessFactors Employee Central
SAP recently brought SAP Store and SAP App Center together into a single marketplace at store.sap.com. It delivers a simplified and connected digital customer experience for finding, trying, buying, and renewing more than 1,800 solutions from SAP and its partners. There, customers can find the SAP solutions and SAP-validated partner apps they need to grow their business. And for each purchase made via SAP Store, SAP will plant a tree.
HCM ADVICE is a partner in the SAP PartnerEdge® programme. As such, it is empowered to build, market and sell software applications on top of market-leading technology platforms from SAP. The SAP PartnerEdge program provides the enablement tools, benefits and support to facilitate building high-quality, disruptive applications focused on specific business needs – quickly and cost-effectively. The program provides access to all relevant SAP technologies in one simple framework under a single, global contract.
About HCM ADVICE
HCM ADVICE is an international consulting company with more than 10 years of experience in the design, implementation and support of leading IT solutions for human resources (in particular SAP® SuccessFactors® solutions, SAP ERP Human Capital Management (SAP ERP HCM), SAP® Concur® solutions and related apps). We provide fast and reliable high-quality support to our customers in all areas related to SAP ERP HCM (cloud and on-premise). Our around-the-clock services are available in many countries. The HCM ADVICE team consists of highly committed, success-oriented and friendly individuals. We combine high technical know-how, personnel management expertise and over 20 years of consulting experience in the field – all for our customers' benefit. When implementing and using SAP ERP HCM and SAP SuccessFactors solutions, we make your satisfaction our top priority. For more information please visit www.hcm-advice.com.
# # #
SAP and other SAP products and services mentioned herein as well as their respective logos are trademarks or registered trademarks of SAP SE in Germany and other countries. Please see https://www.sap.com/copyright for additional trademark information and notices. All other product and service names mentioned are the trademarks of their respective companies.
Any statements in this release that are not historical facts are forward-looking statements as defined in the U.S. Private Securities Litigation Reform Act of 1995. All forward-looking statements are subject to various risks and uncertainties described in SAP's filings with the U.S. Securities and Exchange Commission, including its most recent annual report on Form 20-F, that could cause actual results to differ materially from expectations. SAP cautions readers not to place undue reliance on these forward-looking statements which SAP has no obligation to update and which speak only as of their dates.
For more information, press only:
Monika Czajczyk, Marketing
marketing@hcm-advice.com
+43 1 2364312
MOVING FORWARD TOGETHER
Success Story: Hoval und ADVICE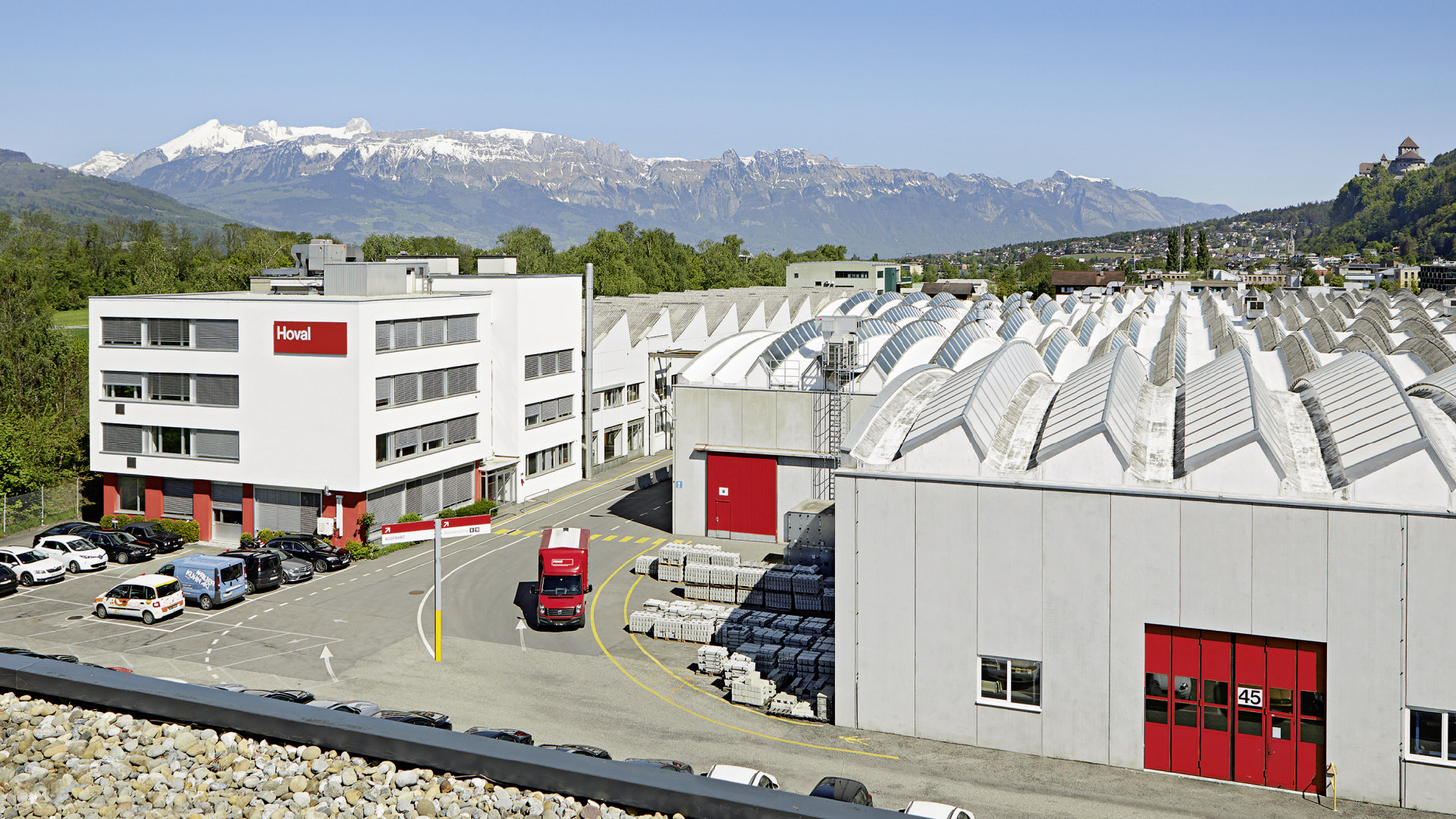 Thanks to the implementation of SAP SuccessFactors Learning, our customer Hoval was able to significantly increase efficiency. The administrative outlay was decreased, the complexity of the processes was reduced and the training management for the entire Hoval Group was improved. How was it possible? You can read about it here: https://url.sap/in6w6q