Out now: SIMPLERIX quick
*

apply

Our app for SuccessFactors Recruiting
Are you struggling to attract top talents for your company due to a complicated application process? Then check out our SIMPLERIX quick*apply app for SuccessFactors Recruiting! One-click applications – without tedious registration and password entry – are now possible. Get more information here on our website or contact us without obligation!
WE ARE LOOKING FOR NEW TALENTS!
Check out our career page!
A career with HCM ADVICE means taking on challenges as part of a strong team. But don't just take our word for it, check out our career page and see for yourself! NEW! Start your dream career with a single click => www.hcm-advice.com/career.
Happy Chinese New Year!
May the Year of the Rabbit bring you prosperity, health, and joy!
The Year of the Tiger is coming to an end and the Year of the Rabbit is just around the corner. Every ending leads to new opportunities. We would like to wish all our Chinese customers, partners and friends to explore your full potential in the New Year.
HAPPY ANNIVERSARY, JOACHIM!
Thank you for 10 years full of successes, hearty laughter, and great cooperation.
We look forward to all the challenges that we will master together in the future.
EWB and HCM ADVICE
A successful cooperation
Want to know what cooperation looks like during the implementation of SAP SuccessFactors? Our customer, Energie Wasser Bern, tells us what they were looking for in an implementation partner for SuccessFactors Learning and why they chose us. Learn more in the new video!
Thanks to EWB for the great feedback and the excellent teamwork!
CONNECT 2022
Throwback to the SAP Partner Summit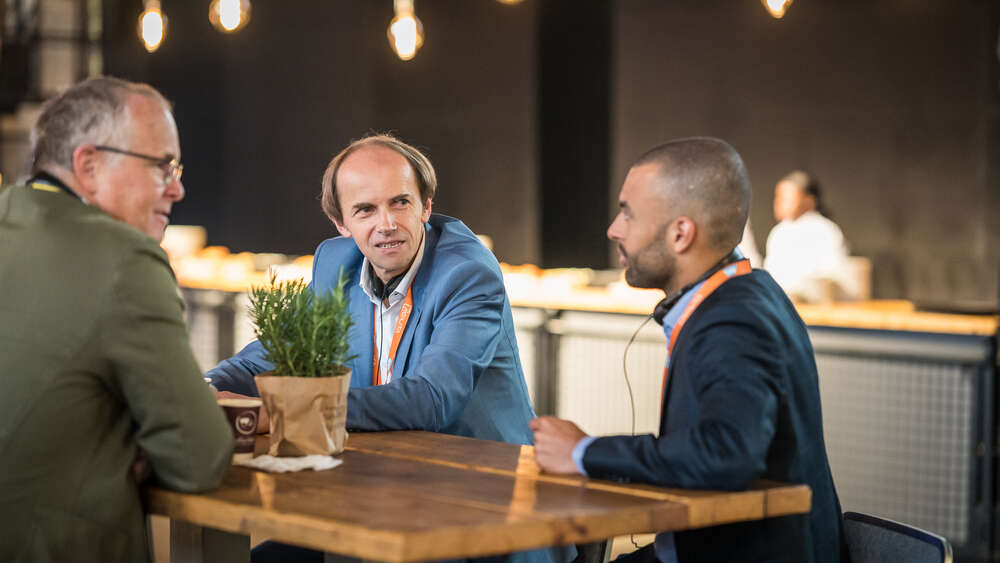 Finally, after two years as a live event! It was two days full of exciting lectures, intensive discussions, and inspirational encounters. Thank you SAP – see you next time!
Photo credit: SAP
New video with our customer EWB
The waiting has finally paid off!
The video of our successful implementation of SuccessFactors Learning at our customer Energie Wasser Bern is available. Take a look here and learn more about how the challenges of training organization can be mastered with the new system.
Vienna Business Run 2022
We love to challenge ourselves!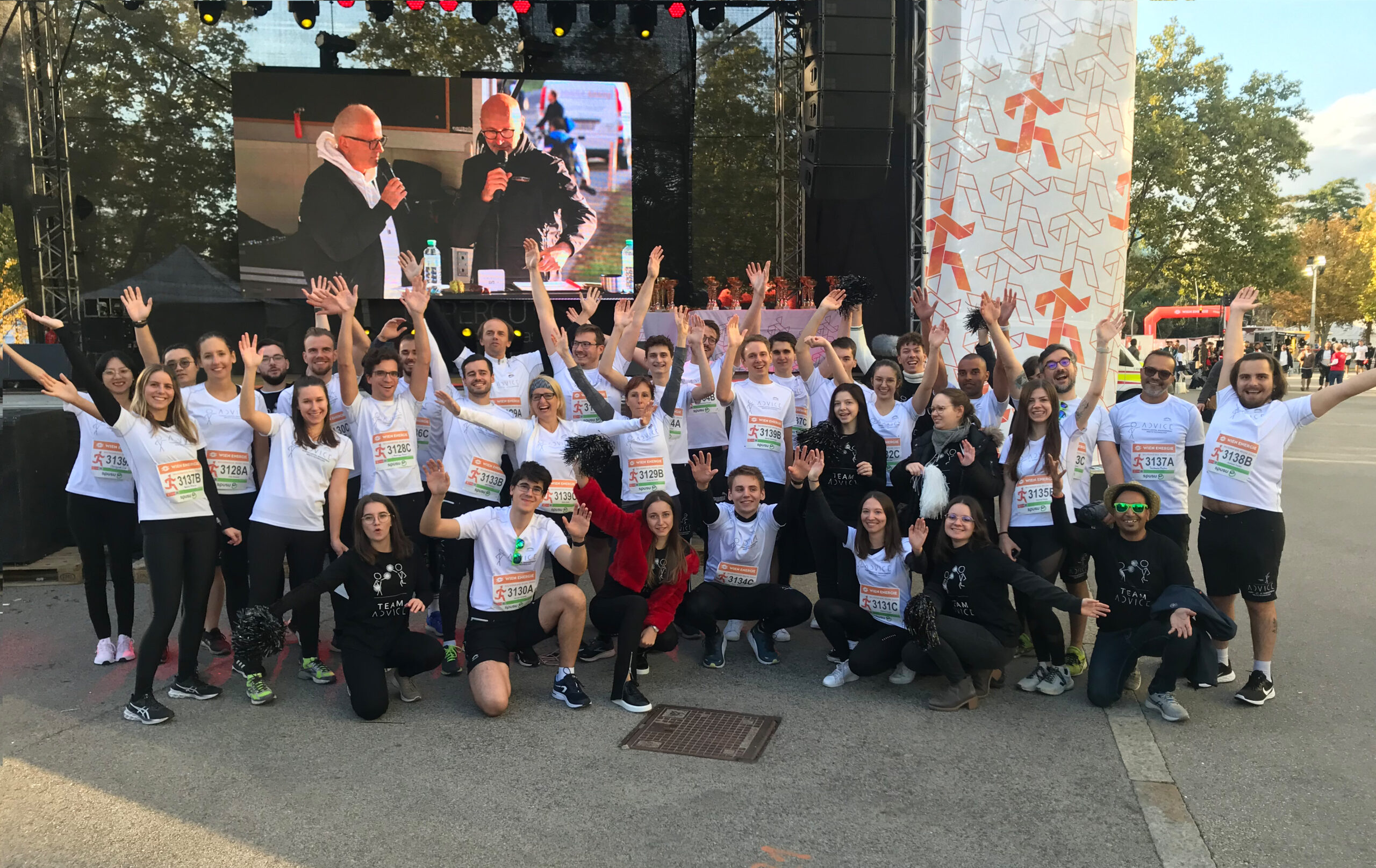 Not only did we participate, but we set a few personal best times with the support of our HCM ADVICE cheerleaders. Thanks to everyone for taking part!
Best Employers in Vienna 2022
We are delighted at this accolade!
kununu has awarded us the 2nd place in the category "small and medium-sized companies".
Thank you to all colleagues, who make HCM ADVICE a great place to work every single day!
Click here for the article: https://news.kununu.com/beste-arbeitgeber-wien/
SAP NOW in Vienna
What a fantastic event!
It was our absolute pleasure to take part in the largest event for digital transformation! Many thanks for all the interesting and exciting discussions and special thanks to Daniela Graussam (SIGNA Group) and Joachim Kaiser (HCM ADVICE) for the great insights into our joint project for the SuccessFactors Full-Suite implementation incl. Payroll.
Company Outing to Schladming
What a fantastic weekend!
Having fun together is really important to us. This is why we regularly take company trips, to which our partners and families are also invited. This time we went to Schladming for some hiking, ziplining and celebrating. Thank you so much to everyone for the great time.
HAPPY ANNIVERSARY, CHRISTIAN!
We celebrated the work anniversary of our long-time partner and colleague, Christian.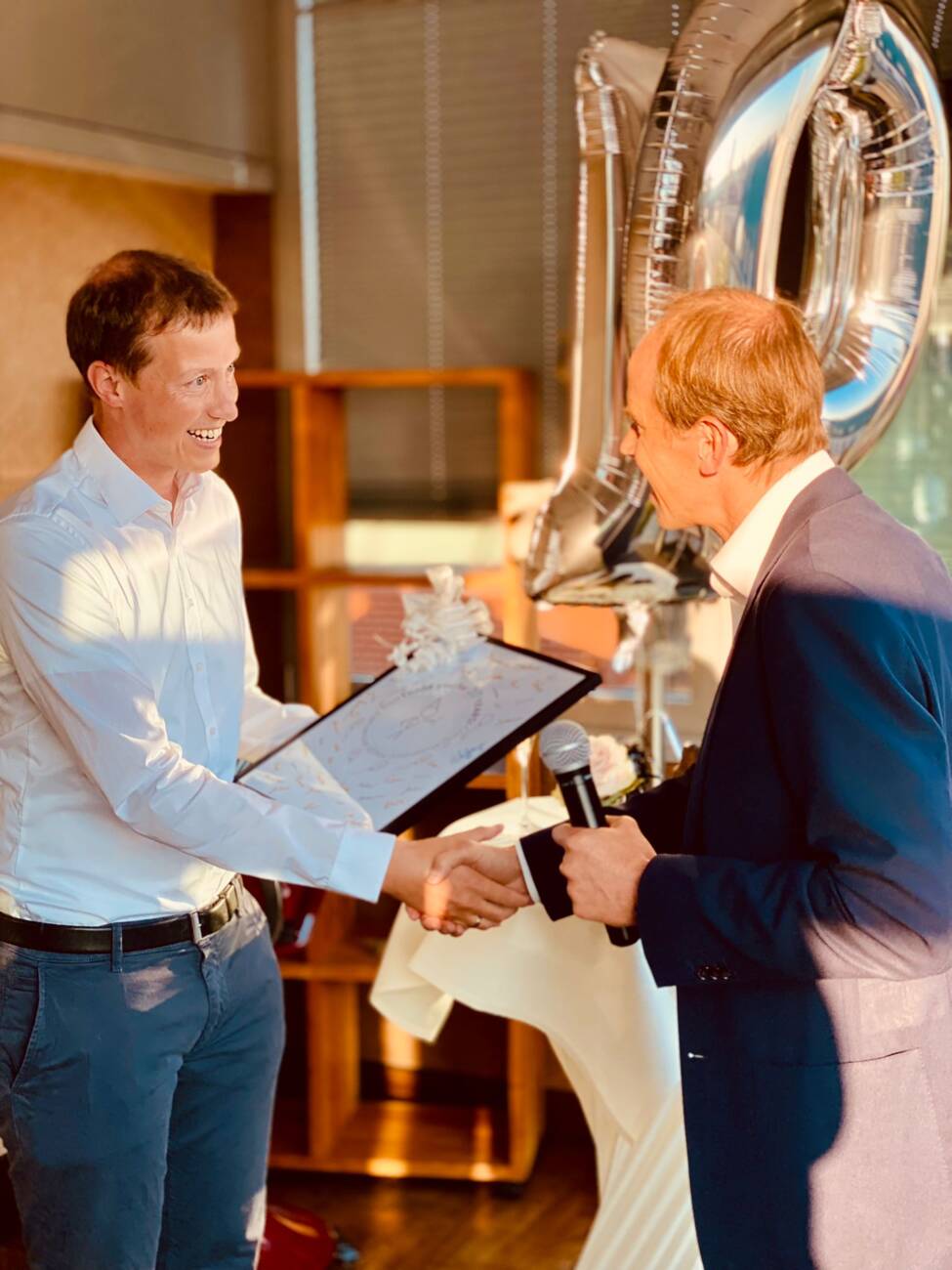 HAPPY ANNIVERSARY, CHRISTIAN! We celebrated the work anniversary of our long-time partner and colleague, Christian. It was a very successful evening and we look forward to many more triumphs, exciting times and years working together!
WEBINAR: SIMPLERIX App for SAP SuccessFactors Employee Central
Organizational Management per drag and drop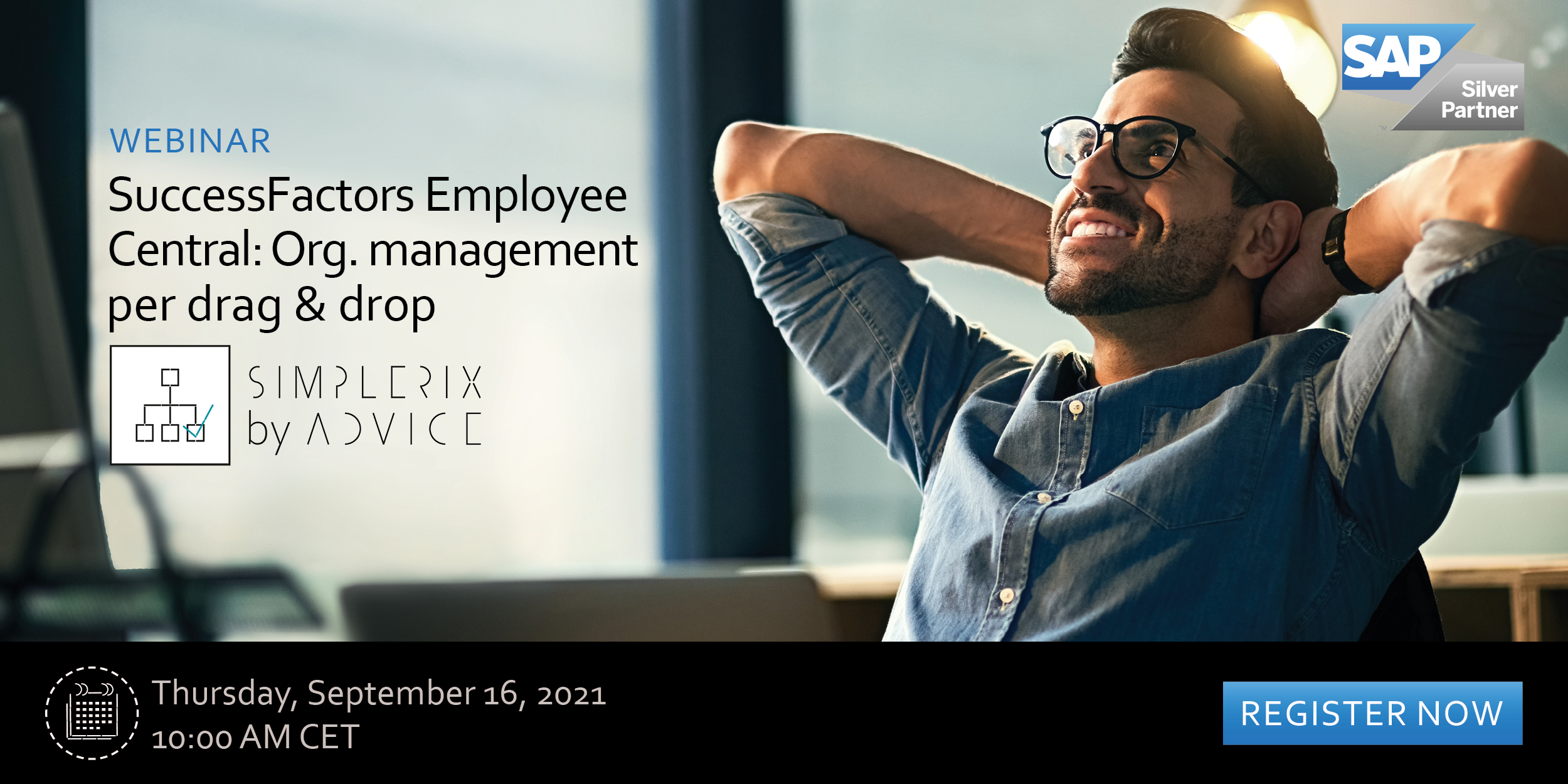 Org. Management in SAP SuccessFactors Employee Central per drag & drop? Move entire departments, positions and employees with just one click. Automatically change important attributes such as cost centers for departments, positions and employees and avoid manual, error-prone changes. Sound interesting? Join our live webinar on September 16th 2021 at 10 a.m. and learn how SIMPLERIX can make your job easier. Register here today => hcm-advice.com/SIMP01
SIMPLERIX from HCM ADVICE
Now Available on SAP® Store
By integrating with SAP® SuccessFactors® Employee Central, the SIMPLERIX app from HCM ADVICE helps customers to simplify management of their organizational structure.
Vienna — 23.04.2021 — HCM ADVICE today announced that its SIMPLERIX app is now available on SAP® Store. SIMPLERIX integrates with SAP® SuccessFactors® Employee Central to help customers simplify management of their organizational structure.
SIMPLERIX is designed for businesses that already use or are about to implement SAP SuccessFactors Employee Central. The application helps reduce the time spent on master data maintenance by efficiently managing departments and positions. With SIMPLERIX, manual, time-consuming and error-prone changes to the organizational structure are a thing of the past. Now, businesses can move entire departments, positions and employees simply by dragging and dropping. In doing so, they not only move individual units, but they can also change the cost centers based on the inheritance logic for positions and employees automatically.
With SIMPLERIX, the maintenance of an organizational structure has never been so easy!
SIMPLERIX offers:
> Clear visualization of departments, positions and employees
> Time savings thanks to simple reorganization using drag and drop
> Clarity and structure via inheritance of cost centers to departments, positions and subsequently employees
> Flexibility through the use of further attributes for inheritance, such as divisions and business units
> Data security since data remain exclusively in SAP SuccessFactors Employee Central, thus avoiding separate data storage
> Simple access by calling up the app directly from SAP SuccessFactors Employee Central, as well as checking permission roles with the SAP solution
> Streamlined and simple operation based on a user-friendly web interface in the familiar environment (SAPUI5) as SAP SuccessFactors Employee Central
SAP recently brought SAP Store and SAP App Center together into a single marketplace at store.sap.com. It delivers a simplified and connected digital customer experience for finding, trying, buying, and renewing more than 1,800 solutions from SAP and its partners. There, customers can find the SAP solutions and SAP-validated partner apps they need to grow their business. And for each purchase made via SAP Store, SAP will plant a tree.
HCM ADVICE is a partner in the SAP PartnerEdge® programme. As such, it is empowered to build, market and sell software applications on top of market-leading technology platforms from SAP. The SAP PartnerEdge program provides the enablement tools, benefits and support to facilitate building high-quality, disruptive applications focused on specific business needs – quickly and cost-effectively. The program provides access to all relevant SAP technologies in one simple framework under a single, global contract.
About HCM ADVICE
HCM ADVICE is an international consulting company with more than 10 years of experience in the design, implementation and support of leading IT solutions for human resources (in particular SAP® SuccessFactors® solutions, SAP ERP Human Capital Management (SAP ERP HCM), SAP® Concur® solutions and related apps). We provide fast and reliable high-quality support to our customers in all areas related to SAP ERP HCM (cloud and on-premise). Our around-the-clock services are available in many countries. The HCM ADVICE team consists of highly committed, success-oriented and friendly individuals. We combine high technical know-how, personnel management expertise and over 20 years of consulting experience in the field – all for our customers' benefit. When implementing and using SAP ERP HCM and SAP SuccessFactors solutions, we make your satisfaction our top priority. For more information please visit www.hcm-advice.com.
# # #
SAP and other SAP products and services mentioned herein as well as their respective logos are trademarks or registered trademarks of SAP SE in Germany and other countries. Please see https://www.sap.com/copyright for additional trademark information and notices. All other product and service names mentioned are the trademarks of their respective companies.
Any statements in this release that are not historical facts are forward-looking statements as defined in the U.S. Private Securities Litigation Reform Act of 1995. All forward-looking statements are subject to various risks and uncertainties described in SAP's filings with the U.S. Securities and Exchange Commission, including its most recent annual report on Form 20-F, that could cause actual results to differ materially from expectations. SAP cautions readers not to place undue reliance on these forward-looking statements which SAP has no obligation to update and which speak only as of their dates.
For more information, press only:
Monika Czajczyk, Marketing
marketing@hcm-advice.com
+43 1 2364312
SIMPLERIX org
*

management App for SAP SuccessFactors

Now available on the SAP Store!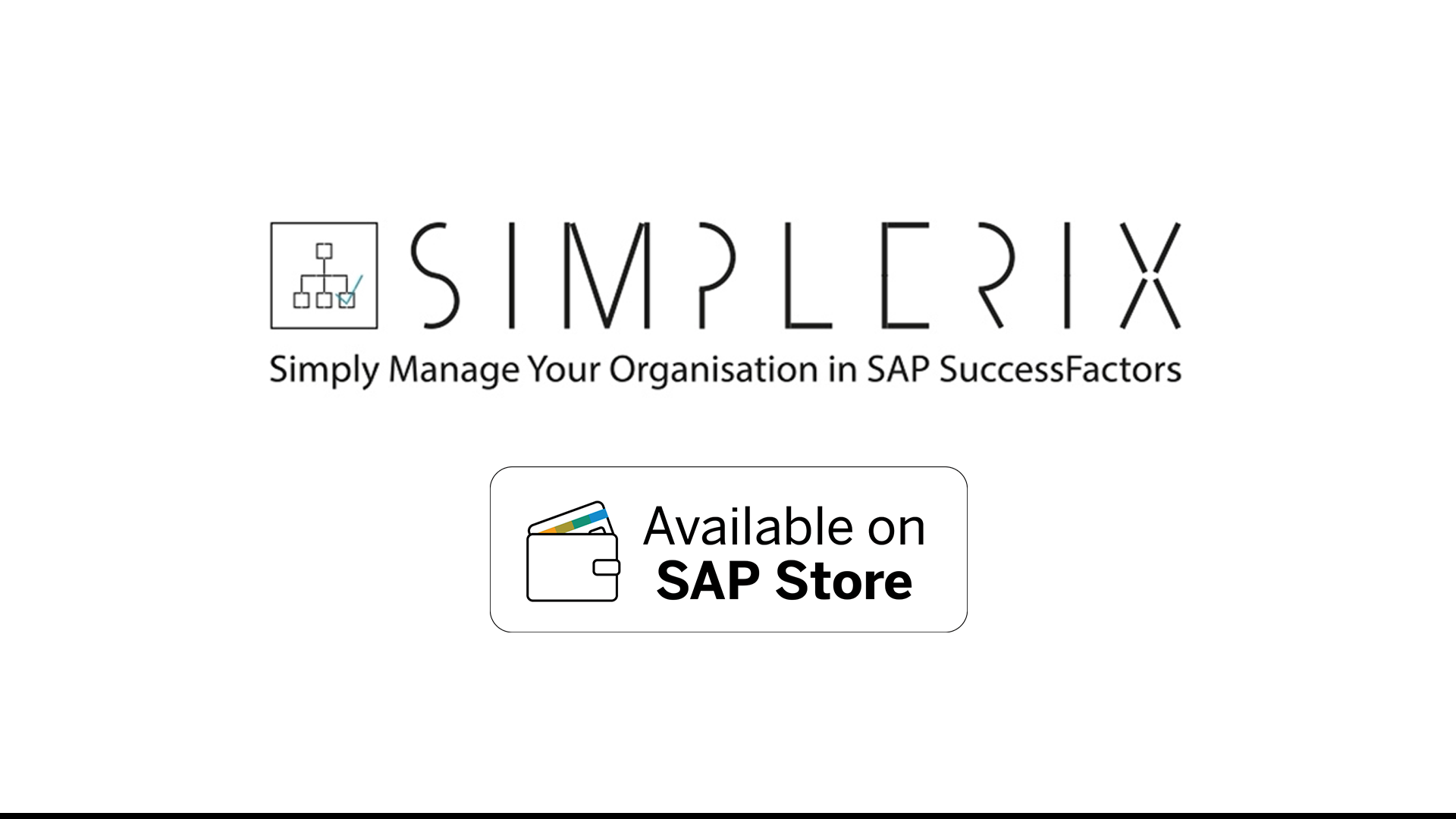 Our SIMPLERIX org*management App for SAP SuccessFactors is now available on the SAP Store! Simplify and boost the efficiency of maintenance of your organizational structure and save significant time during reorganization. Click here to get more information! 
MOVING FORWARD TOGETHER
Success Story: Hoval und ADVICE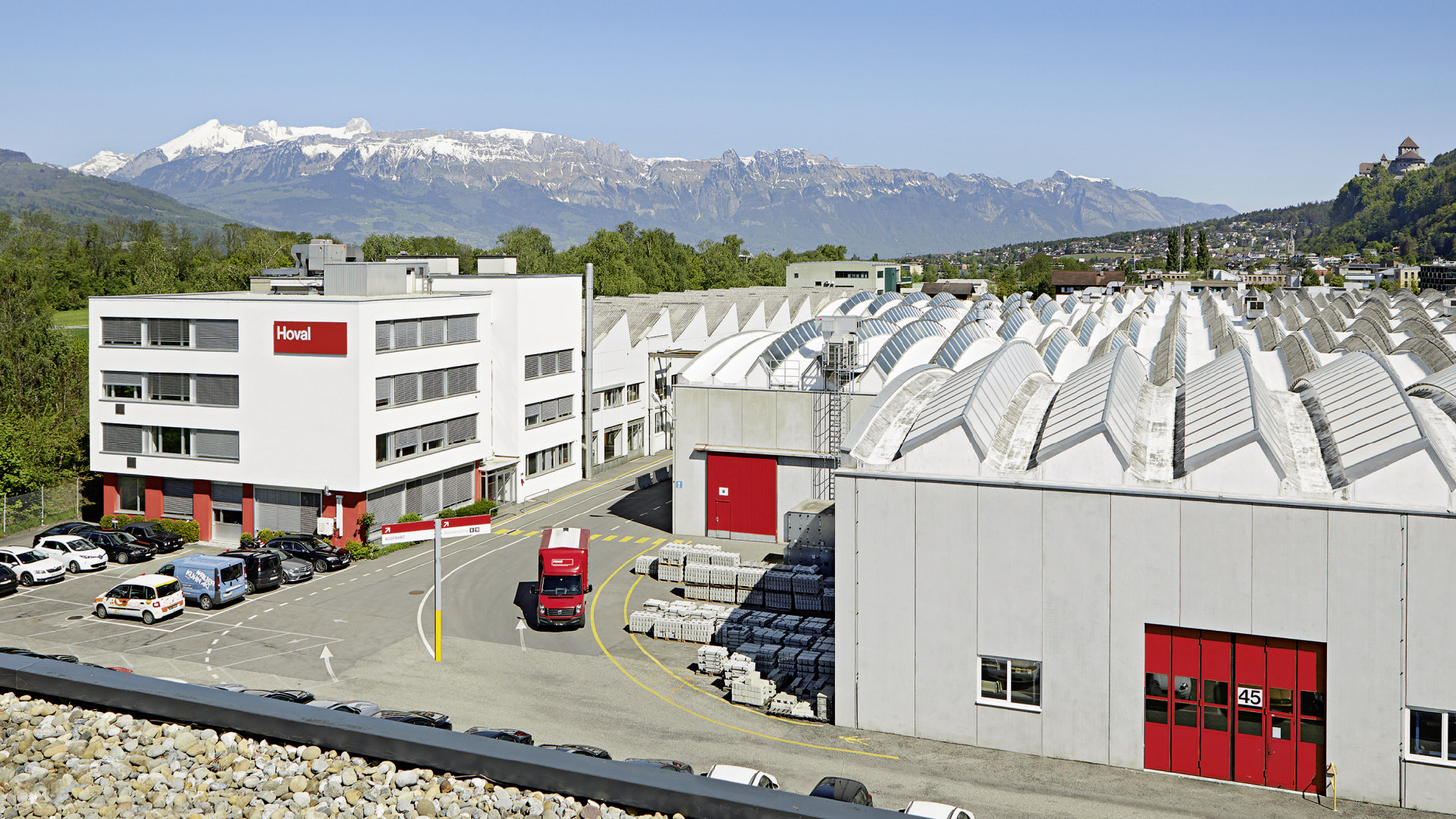 Thanks to the implementation of SAP SuccessFactors Learning, our customer Hoval was able to significantly increase efficiency. The administrative outlay was decreased, the complexity of the processes was reduced and the training management for the entire Hoval Group was improved. How was it possible? You can read about it here: https://url.sap/in6w6q
SAP Concur and SAP SuccessFactors
Achieve a new level of insight into your business
Cost control has never been more important. The combination of SAP Concur and SAP SuccessFactors gives you all the tools you need to see where you're spending, to gain control over unplanned expenses, and make more strategic, better-informed decisions. Contact us today and achieve a new level of insight into your business.
SAP Quality Gold Award
Congratulations Kistler Group!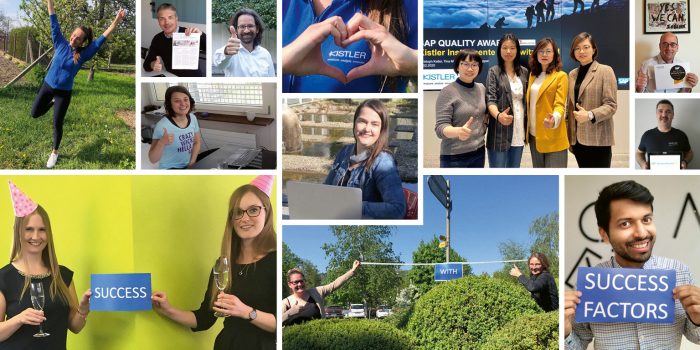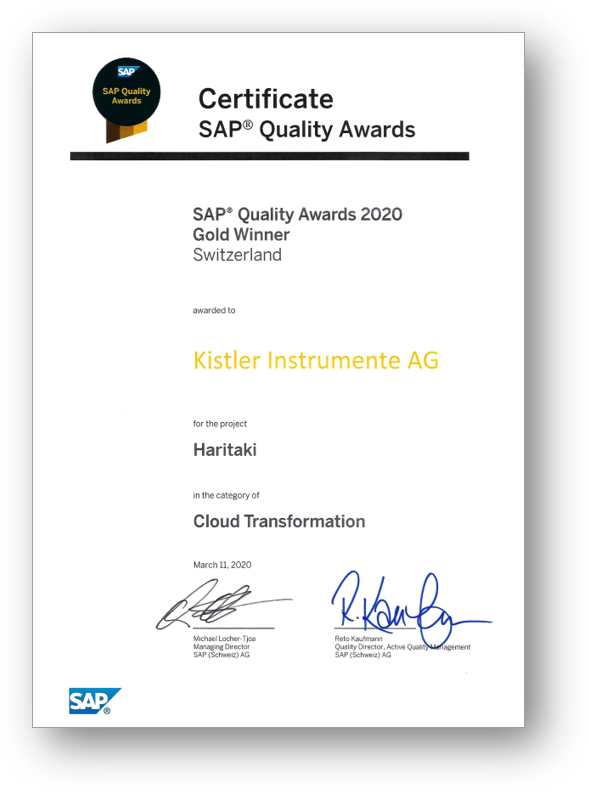 We'd like to congratulate our customer Kistler Group for receiving the prestigious SAP Quality Gold Award in "Cloud Transformation". We are very proud to have had the opportunity to implement this outstanding project. Thank you for the great cooperation!