Countless books have been written about IT project management. Project management is taught in detail at business schools and technical colleges. Good project management goes beyond methodology and procedures. Without entirely giving away the secret behind our professional project management's "magic", here are a few key terms of project management "à la ADVICE."
Project management à la ADVICE facilitates planning, managing and supervising an IT project. Our extensive experience managing complex projects and programs assures your project's success. We perform the following steps in the various phases of the project: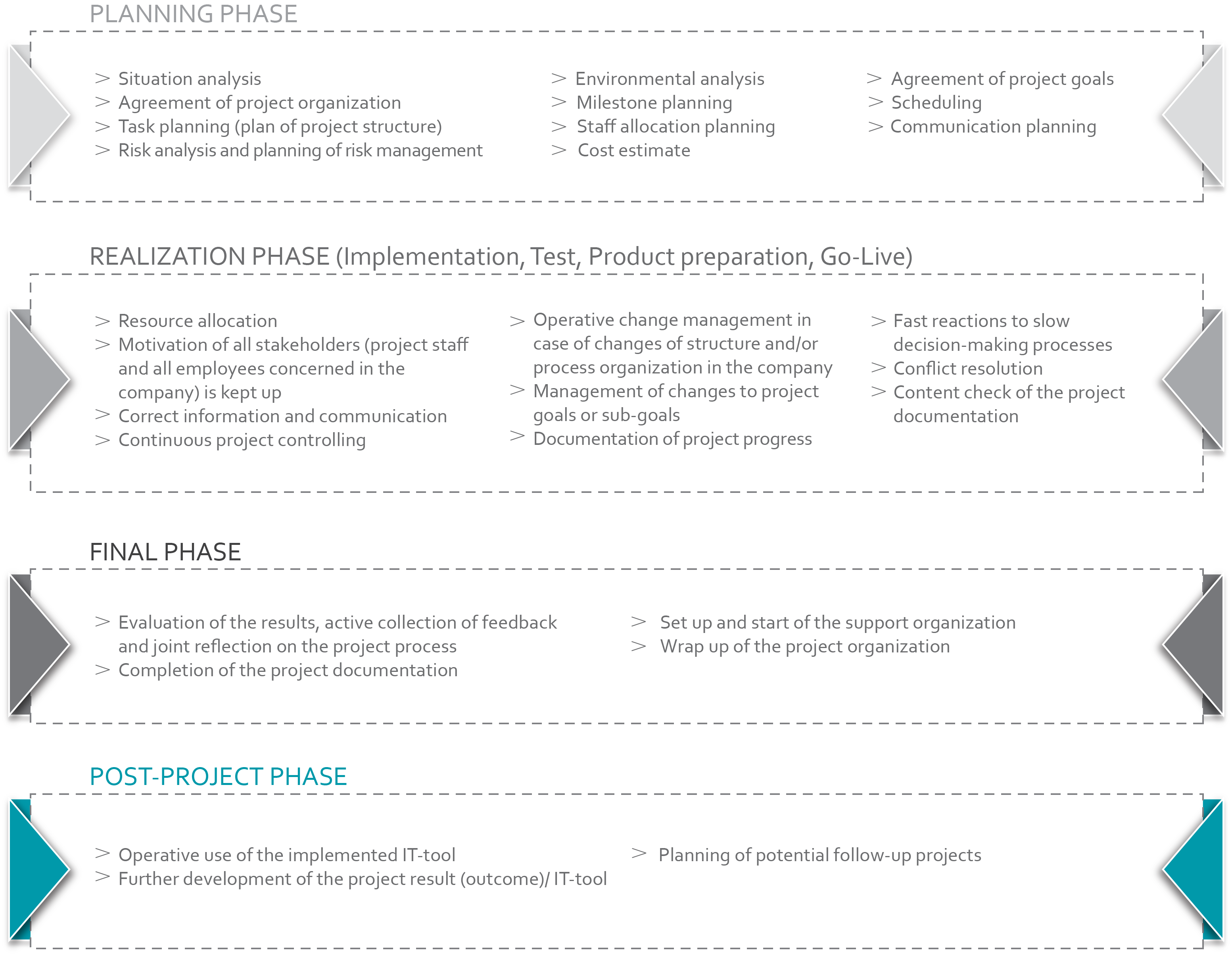 Our project management aims to achieve project objectives and exceed our customers' expectations. Generally main project objectives involve rendering a service within a specific time frame and at fixed costs. Our experienced ADVICE project managers strike the perfect balance between performance, time and cost at every stage of the project.
Project management à la ADVICE provides added value by focusing on the following:
Constant reassessment of priorities
Focusing on time- and content-sensitive activities
Catering to and motivating all stakeholders
Removing obstacles and problems
(relating to the project and project team members)
Ongoing monitoring of costs and risks
In addition to their expertise, our professional staff must have social and communicative skills to participate in project management. We especially value the following soft skills:
Friendliness, calmness and assertiveness
Presentation skills
Communication skills
Negotiation skills
Moderation skills
Motivation skills
Conflict management expertise and experience
Leadership skills
Performance management
We look forward to making your project, your projects or your program a success – Let's talk about it.